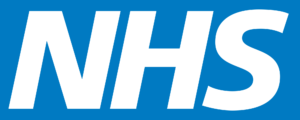 Metricab Power Engineering Ltd, a leading provider of M&E Facilities Management services for public and private clients, appointed Hercules Nationwide as the scaffolding contractor for the new Renal Unit fit out at Hammersmith Hospital. Hercules Nationwide had previously provided the scaffolding access support for Metricab at the Royal Marsden Hospital.
Scope Of Works:
The external & internal fit out for the new Renal Unit.
Scaffolding Access For All Trades
Heavy duty loading bay for lifting new hospital renal unit equipment into position.
Challenges:
A particularly sensitive area of the hospital that remained fully operational during the works.
– Any noise & disruption to be kept to an absolute minimum
– Out of hours working
– Various access issues over existing high level buildings.
Strategy:
Scope out works with Metricab & Hammersmith. Hospital staff to ensure the brief was effectively executed.
Scaffold Design Engineer drawings with full calculations were provided.
Screen off working areas to create acoustic & dust free working zones.
Out of hours working & exclusion zones to eliminate the risk of working above general public.
Restricted delivery times and H&S to ensure there was no disruption and no traffic congestion caused.
Supervised by Gold Card Supervisors / SMSTS throughout.
Result:
Hercules Nationwide had already worked on previous NHS, BUPA & Healthcare projects including Hammersmith Hospital, London Free Hospital & Royal Marsden Hospital and were able to work to a proven methodology.
Experience in major scaffolding contracting meant that we understood the client's requirements well and had the skills and attitude to deliver the project on time and to a very high standard.
There was zero disruption to patients, staff & adjoining departments.
Following the installation, the Hercules Nationwide team fully commissioned the scaffolding & loading bays and provided the client with Handing Over Certificates & 7 Day Inspections.
During the installation, refurbishment & dismantle the existing department remained in operation.
The project was delivered ahead of schedule and within budget.