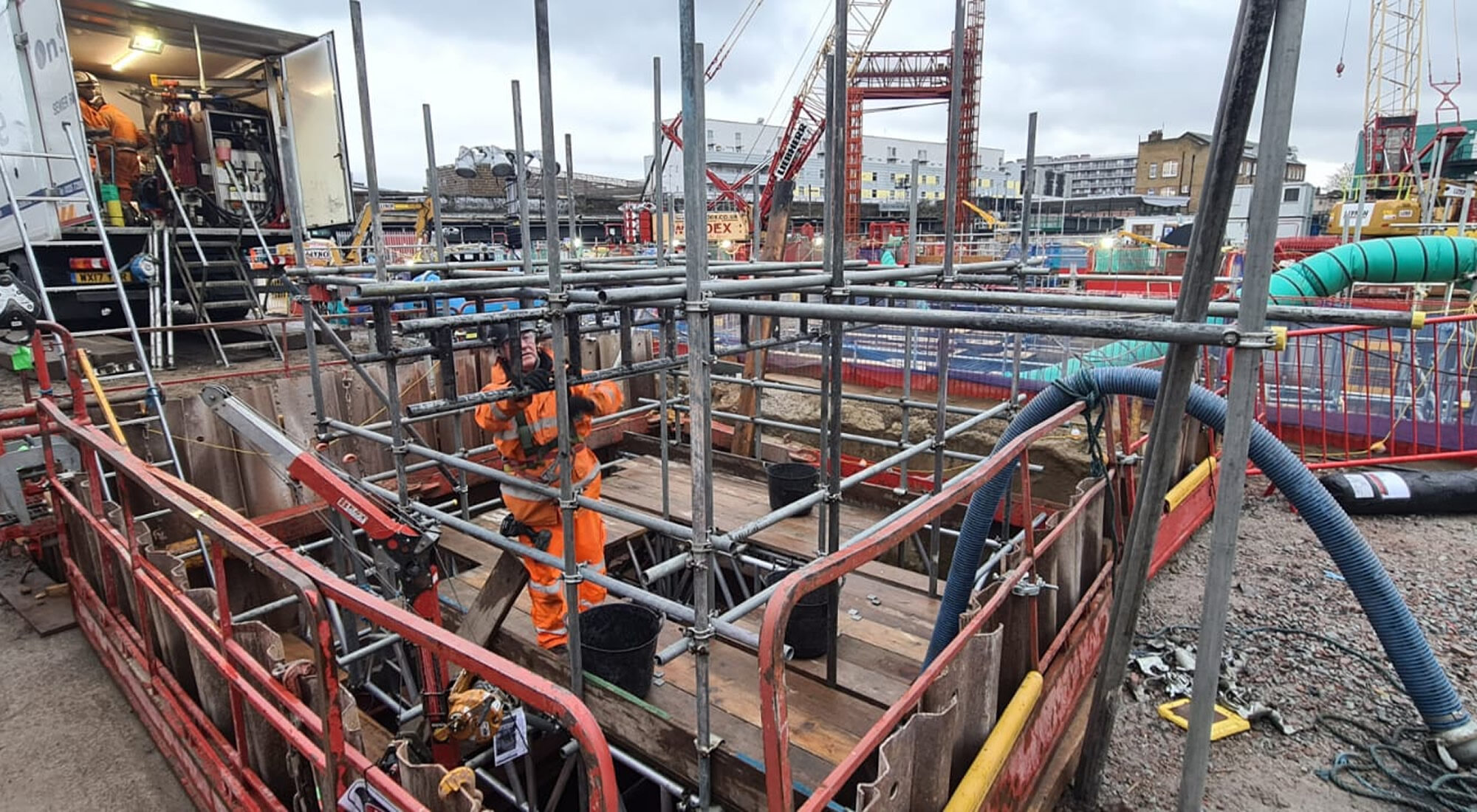 We are proud to have worked on some of the UK's most iconic buildings & landmark access projects, including the Thames Flood Barrier, RAC HQ, Sadlers Wells Theatre, East London Power Station, Thames Tideway – London's Super Sewer and many more.
Being well established and with a total commitment to our clients' access challenges no job is too big or too small. Our unique, working at pace and flexible approach ensures an optimised solution is always provided.
Download our Certificates:
TELECOMMUNICATION SCAFFOLDING
Hercules Nationwide Ltd. are telecommunication scaffolding access engineer specialists. Our teams operate nationwide and have extensive experience of the complexities involved accessing high level building Antennas, Head-frames, Cable Trays, 5G high and low frequency active array units (AAU) & Roxtecs for the telcoms industry often in highly sensitive & high traffic pedestrianised areas.
Hercules access engineers work safely, efficiently and at pace to complete works within any antenna outage agreed time frames.
With every project, we consider all the stakeholder requirements & expectations to ensure all aspects of our time on site run as smoothly as possible to deliver maximum benefit to the Client, Site Providers and their residents.
Hercules Operatives are fully trained and Arqiva / Cellnex / Vodafone / Ericsson recognised including:
Radio Frequency Awareness Certified
Rooftop Access Certified
Working at Heights Certified
CISRS Certified
Asbestos Awareness Certified
First Aid Certified
Tideway Thames Water Skillcards
Ericsson Passports
RETAIL, MANFACTURING & CIVIL ENGINEERING
Retail schemes provide some of the biggest challenges in terms of timing and the complexity of the access required.
Many involve out of hours working, Street Works Licences, Parking Dispensations & Traffic Management.
Some of the major projects Hercules has  completed include works for: Thames Flood Barrier, London Super Sewer -Tideway, McVities, Rolls Royce, Harvey Nichols, Nike Oxford Street, Adidas, multiple Sainsbury's & TESCO'S stores, ESSO & SHELL Forecourts, Barclay's Bank roll-out maintenance programmes and multiple Hospital sites, all nationwide.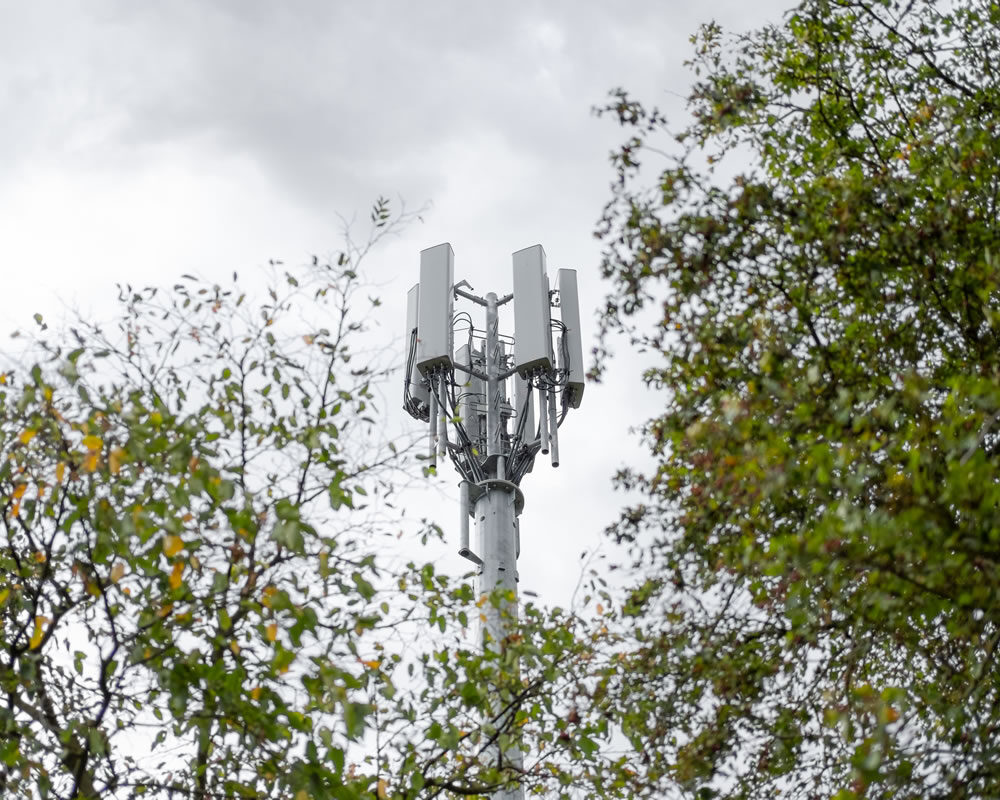 Survey & Consultation
We discuss with you the scope of works of your project. We explain the methodology & rationale behind our proposals and why they will be successful.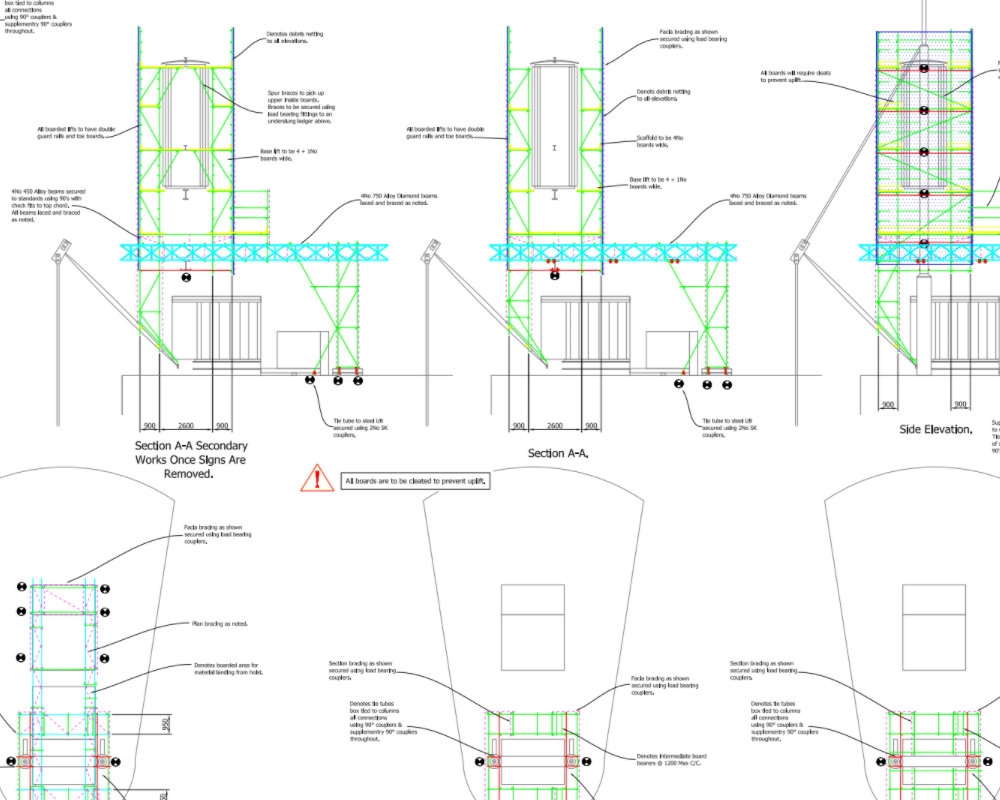 Design
We provide telecommunication scaffolding CAD Design Engineer drawings for your approval. These include full design & loading calculations so you can be confident during the scaffold build process.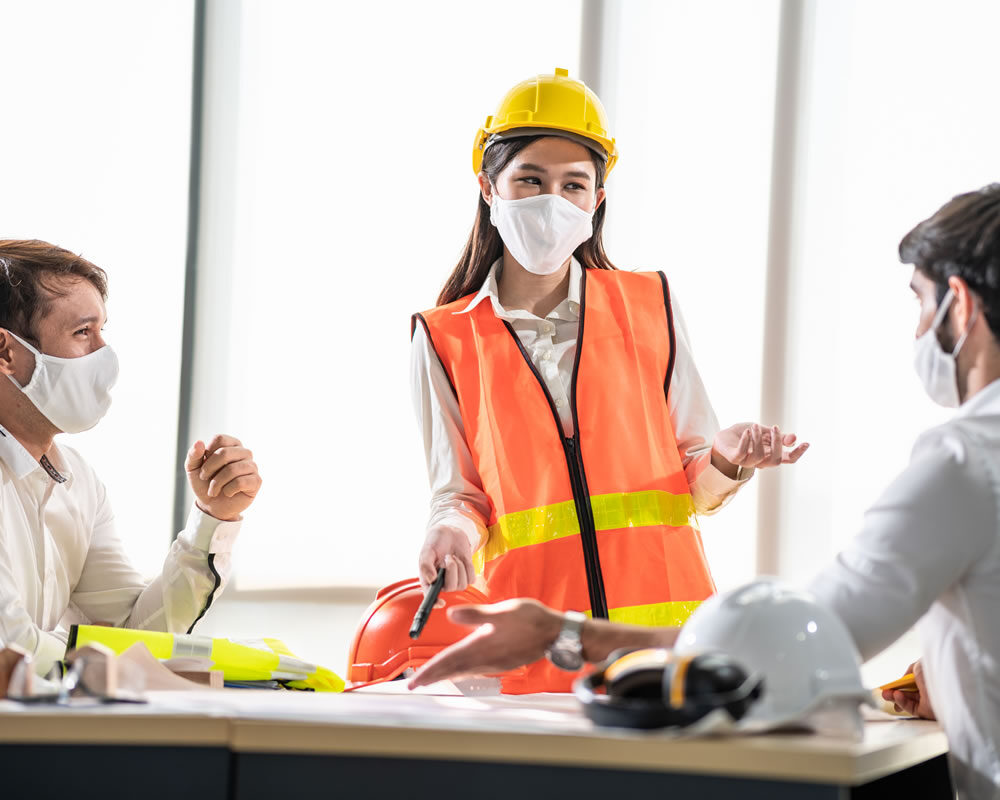 Pre-start Meeting / H&s / Rams
We attend pre-start meetings and cover all H&S considerations, access routes, Traffic & Pedestrian Management and provide a detailed bespoke RAMS and SSOW / Toolbox talks with all projects.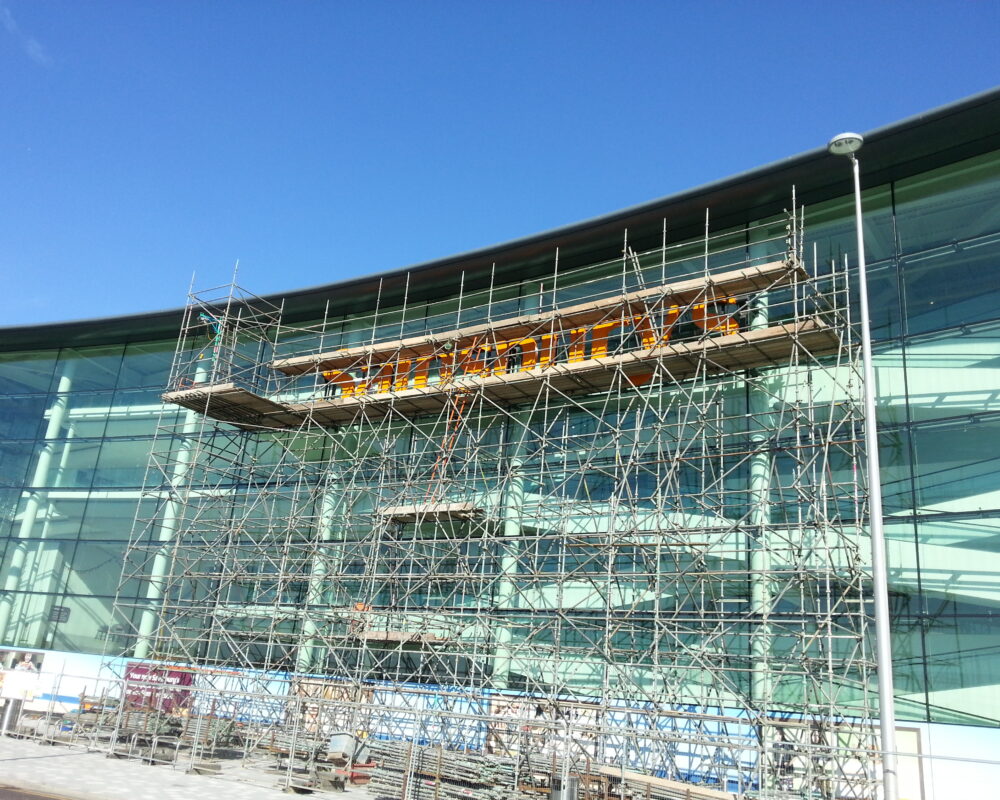 Build
We install all scaffolding access solutions to: BS EN:12811-1 Temporary Works Design, BS EN:12811-2 Temporary Works Equipment, Working at Height Regulations 2005 & NASC Document TG20:13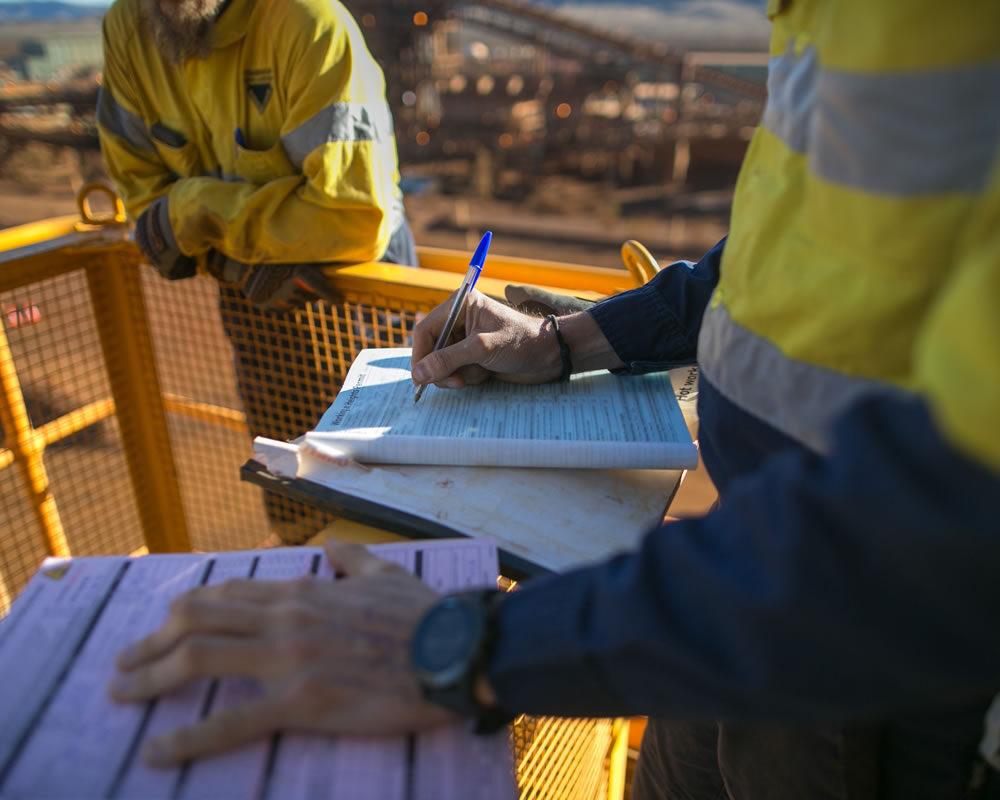 Inspections & Handover
We inspect & issue a handover certificate on completion of installation. In addition, we provide a Handing Over Photo doc (HOP) with images of the completed installations along with updated safety inspections with relevant time lines.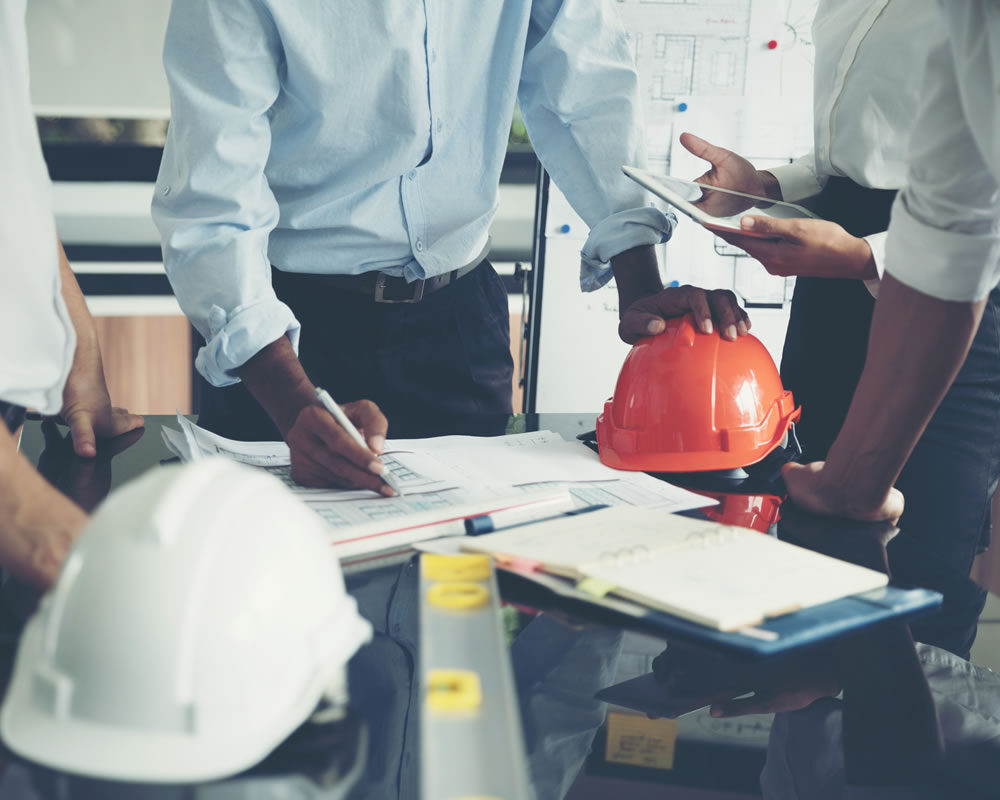 Review & Improve
We will monitor your project's performance against our strict KPI's, we will endeavour to make any improvements necessary to ensure best practice & continuous improvement.
Our values
Our values underpin and support everything we do. These are:
Collaborative - We enjoy what we do and work closely with clients and stakeholders to reach compliant innovative solutions.
Trusted - We deliver what we promise. We act safely and ethically and we care for the environment and communities we work in at all times.
Focused - We are clear in our approach. We are disciplined in how we work and deliver projects for our clients and customers.